Covid-19 Business Support Hub
With the majority of the UK now either working from home, working reduced hours, or not working at all as a result of Covid-19 (Coronavirus), it's understandable for financial anxiety to develop.
Cashflow is all-important right now and, as the country continues its fiscal fight against the virus, the government has introduced a series of measures to try and shore up the economy.
We've taken a look at what help is available for you, our clients, contractors, business owners, and Danbro Family members.
One of the more immediate pledges made by the government in response to the Coronavirus outbreak was to Small and Medium-Sized Enterprises (SMEs). A plethora of packages have been made available to support businesses through this period of unfamiliarity. Here are some of the steps the government has taken to help.
If your business is insured against government-ordered closures, as we've seen with gyms and pubs, for example, you will be able to make a claim.
VAT payments will be deferred for three months for ALL UK businesses. This action applies from March 20th 2020 to June 30th 2020.

There will be a business rates holiday for companies in retail, leisure, hospitality and nurseries for the whole of the 2020/21 tax year.
For SMEs that pay little or no business rates already, the Small Business Grant Scheme will provide a one-time grant of £10,000 to authorised businesses. If this applies to your company, you will receive notification from your local authority.
The Coronavirus Business Interruption Loan Scheme gives SMEs temporary access to certain overdrafts and bank lending. If your business is based in the UK and has a turnover of under £45 million, you'll be eligible. The scheme, delivered by the British Business Bank, will support loans of up to £5 million. What's more, the government will provide a guarantee of 80% on each loan. More information is available here.
As per the Covid-19 Corporate Financing Facility, the Bank of England have said they will buy short-term debt from larger businesses. To find out more about eligibility, etc., click here.
The Chancellor, Rishi Sunak, has also promised to help affected businesses pay the wages of employees who are unable to work through something called the Coronavirus Job Retention Scheme. Qualifying organisations include UK businesses, charities, recruitment agencies and other public authorities.
To register, "you must have created and started a PAYE payroll scheme on or before March 19th 2020 and have a UK bank account". There's more information on this scheme available in the 'Employees & Furloughed Workers' section of this page.
For further guidance from HMRC on the measures that have been announced, click below:






If you're self-employed, you're covered for up to 80% of your average monthly profits. Your allowance will be taken from your average income over the last three financial years. For those self-employed people who do not have three years' worth of profits, assessments will be made from the amount that they do have.
This 'initiative' - the Self-Employed Income Support Scheme (SEISS) - will cover those who make most of their wages through self-employment. It's capped at £2,500 per month.
The scheme is open to those with trading profits of up to £50,000 per annum who have filed a self-assessment tax return for 2019. If eligible, you will be contacted by HMRC. Your money may not arrive until June 2020, though it will be backdated to accommodate for the delay. There's more information on the SEISS available here.
To try and echo the assurances given to 'employees', the Chancellor has also put in place a package of support for self-employed workers:
For self-employed tax payers, the government have deferred self-assessment payments on account until January of next year (2021). As this scheme is automatic, no application is necessary.
So, if this applies to you, just 'miss' your payment for July 2020 and you will not be penalised. Please note though, this IS NOT a government grant. The full amount will still need paying in January.
For those self-employed workers in need of additional financial support, Universal Credit - worth just over £400 per month - is available.
The application rules for Universal Credit have recently been relaxed, making the benefit more accessible.
Another useful tool for both businesses and self-employed personnel in financial difficulties, is HMRC's 'Time To Pay'. This is a payment plan for outstanding taxes. With Time To Pay, HMRC provide support for those who are unable to meet their tax payment deadlines.
In this instance, as a result of Covid-19. Time To Pay allows you to pay your outstanding taxes as monthly instalments. As this is a monthly payment plan, it IS NOT a grant.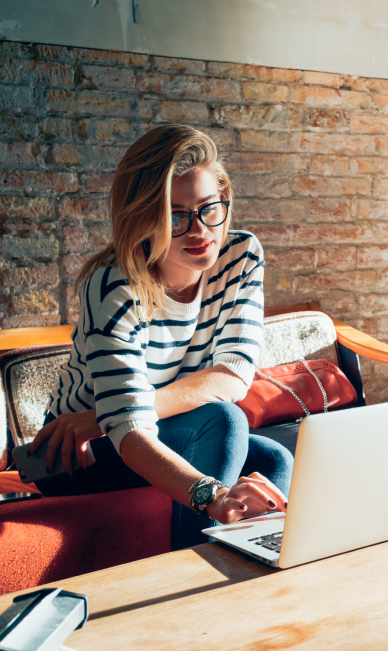 Employees & Furloughed Workers
The financial support available for the nation's employee workforce is unprecedented in its scale.
Firstly, if you have or are using a PAYE scheme and are unable to work as a result of sickness or self-isolation, you're entitled to claim Statutory Sick Pay (SSP) to the value of £94.25 per week. As well as employees, this includes freelancers, contractors and consultants who use Limited Companies.
And, if your employer cannot cover the cost of your employment as a result of Coronavirus, the aforementioned Coronavirus Job Retention Scheme is on hand to ensure they can continue paying most of your wages and avoid unnecessary redundancies.
If you are 'furloughed' by your employer, HMRC will reimburse 80% of your regular wage costs, up to a maximum of £2,500 per month. The scheme opens at the end of April 2020, though pay will be backdated to accommodate for the delay.
In order to qualify for the scheme, a worker will need to be classed as 'furloughed'. This can apply to: full-time, part-time and flexible employees, as well as agency contracted employees and those on zero-hour contracts.
This scheme means that you'll remain on your employer's payroll instead of being 'laid off'.
For more information on the Coronavirus Job Retention Scheme, including how to access it and details about the furlough process, click below.
Limited Company Directors
Unfortunately for those of our clients who have Limited Companies, the SEISS DOES NOT apply to Limited Company Directors.
However, 'those who pay themselves a salary and/or dividends through their own Limited Company WILL be covered for their salary by the Coronavirus Job Retention Scheme, IF they're operating a PAYE scheme'.
This, though, does not include any dividends you draw. Nor does it account for any bonuses or commissions.
Furthermore, as an employer, you are eligible to claim for Employer's National Insurance Contributions and minimum Employer's Pension Contributions - 3% if opted in.
So, if you receive a regular wage as a Director, your grant will be calculated at 80% of your salary as at 19th March 2020.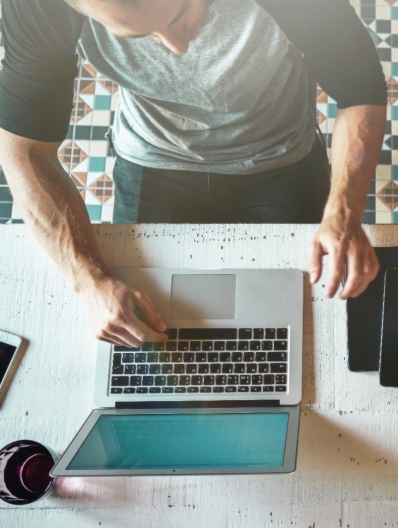 The financial fallout from Coronavirus - and the measures introduced to combat its spread - is something we're all beginning to feel.

So, the team of experts at Danbro Financial Planning (DFP), have taken a look at some 'dos' and 'don'ts', to help you with things like pensions, investments, mortgages, and insurance policies. Read more on our blog.
In response to Covid-19 and in line with the very latest government guidelines, our facilities at Jubilee House are temporarily closed. This means our employees are unable to work from their office as usual, and our central telephone lines are unavailable until further notice.
We want to make it clear that our employees are working as normal from home.
So, you'll continue to receive the guidance and support you need. We're monitoring the situation closely and hope to reopen as soon as possible.
Providing continuity of service is a priority for us and we're doing everything we can to minimise any disruption. Work will, of course, be prioritised in order to ensure all submission deadlines are met and all payments are made on the expected days.
In the meantime, please rest assured that our team are working tirelessly to bring you the information that matters as quickly, clearly and concisely as we can. So, if you have any accounting-related concerns or queries, you can contact your Personal Accountant via their individual email address.
Of course, it goes without saying that your health and wellbeing is of paramount importance to us. And, to that end, we sincerely hope you and your families are well and aren't finding the government's restrictions too rigorous.
Copyright Danbro © 2020 All Rights Reserved